Teacher and Practitioner Requirements

Homepage
---
REQUIREMENTS FOR REGISTERED JIN SHIN DO® ACUPRESSURISTS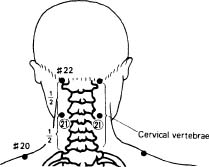 Module I;
Module II (Part 3 may be taken after registration);
Module III, or 125 logged experience hours acquired during and after JSD study; include all hours of JSD practice;
Ten private sessions (5 with an Authorized Jin Shin Do® Teacher), & 5 may be with a Registered Jin Shin Do® Acupressurist);
Practical exam: give Jin Shin Do® Bodymind Acupressure® session to an Authorized JSD teacher; emphasis is on point location & communication skills;
Agree to maintain the quality of Jin Shin Do® including by following the JSDF Code of Ethics. Compliance with applicable local licensing requirements, if any.
To apply for certificate of registration, listing in JSDF directory (on website & printed), and permission to use the names "Jin Shin Do®" and "Bodymind Acupressure®" & the JSD Encircled Tree logo (®): send completed JSDF transcript with application fee (US $50). If application is accepted, annual fee is due the next July 1st (US $75 for on-time renewal). Because of its implicit permission to use "Jin Shin Do" and related trademarks, registration with the Jin Shin Do® Foundation is at the discretion of the director.
US-Canada: Requirements to also become an AOBTA®-CP (Certified Practitioner member of the American Organization for Bodywork Therapies of Asia): 500 hr. JSDF transcript including: Modules I, II, III, and IV (or 70 hr. JSD or other recognized Asian modality); 100 hr. anatomy-physiology; 8 hr. of CPR. See www.aobta.org Contact AOBTA at: tel. 484-841-6023 or office@aobta.org
REQUIREMENTS FOR AUTHORIZED JIN SHIN DO® TEACHERS
Authorized Jin Shin Do® Teachers display gold-embossed certificates of Trademark Licensure, and are entitled to use the registered service marks "Jin Shin Do®" and "Bodymind Acupressure®" and the JSD Encircled Tree Logo (®). A Jin Shin Do® Trademark License must be renewed annually.
To become a Jin Shin Do® Trademark Licensee, authorized to teach the Basic Jin Shin Do® class & the JSD Facial:
Module I, Module II, pt. 1-2 (AND take pt. 2, the Master Class, TWICE) & Module IV, pt. 1-3 with Iona Marsaa Teeguarden.
Registered Jin Shin Do® Acupressurist;
Jin Shin Do® Intensive Teacher Training Program and practical exam at ITTP
Module IV (Bodymind Trancework, Bodymind Trancework & Trauma, and The "Emotional Kaleidoscope" & Abuse Issues) with Iona;
Total of 300 logged experience hours;
Assist 2 Basic JSD classes with an authorized JSD teacher (or 1 + Basic DVDs: see JSD Product Catalog);
Practical exam with ITTP teacher and 7-page paper verifying understanding of Segments, Strange Flows, Organ Meridians & 5 Elements, and including 3 case stories.
To be authorized to teach the Intermediate Jin Shin Do® class:
Total of 600 experience hours and at least 2 years of JSD practice;
Two Basic JSD classes taught;
Two Intermediate JSD classes assisted (or 1 plus Intermediate DVDs).
Practical exam by an Intermediate Authorized Jin Shin Do® teacher.
To teach Advanced Jin Shin Do® Module II::
2 Intermediate JSD classes taught.
Assist 2 advanced JSD classes (or 1+ Advanced DVDs).
Special project of benefit to "Jin Shin Do" and JSDF
Practical test/tutorial (1 per class) with Iona Marsaa, Pierluigi Duina, Deborah Valentine Smith, Cheri Haines or Ron Pankratz.
Take the Master Class (Module. II, pt. 2) twice.
Take parts 1-3 of Module IV with Iona Marsaa Teeguarden.

Contact Us

Top of Page
Copyright © 1999 - 2013 Jin Shin Do® Foundation.
All rights reserved.