Code Of Ethics
Homepage
---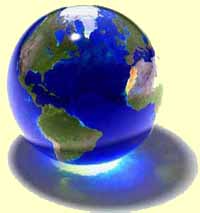 1. SOCIAL/ECOLOGICAL CONCERN:
Jin Shin Do® members recognize their intrinsic involvement in the total community of wo/man on planet Earth.


2. PROFESSIONAL CONDUCT:
JSDF members conduct themselves in a professional and ethical manner, and represent their education, certification, professional affiliations and other qualifications honestly. They do not in any way profess to practice medicine or psychotherapy, unless licensed by their state or country to do so. They perform only those services for which they are qualified. They get written permission before copying, quoting from or translating and printing or posting published work, and then they give appropriate credits.


3. HEALTH HISTORY AND REFERRALS:
Jin Shin Do® members keep accurate client records, including profiles of the bodymind health history. They discuss any problem areas that may contraindicate use of Asian Bodywork Therapy techniques, and refer clients to appropriate medical or psychological professionals when indicated.


4. PROFESSIONAL APPEARANCE:
Jin Shin Do® members pay close attention to cleanliness and professional appearance of self and clothing, of linens and equipment, and of the office environment in general. They endeavor to provide a relaxing atmosphere, giving attention to reasonable scheduling and clarity about fees.


5. COMMUNICATION AND CONFIDENTIALITY:
Jin Shin Do® members maintain clear and honest communications with their clients, and keep all client information, whether medical or personal, strictly confidential. They clearly disclose techniques used, appropriately identifying each in the scope of their professional practice.


6. INTENTION AND TRUST:
Jin Shin Do® members are encouraged to clarify their intention to facilitate therapeutic change of a wholistic nature, and to develop the ability to focus mindfully on the bodymind Self. To establish and maintain trust in the client relationship, they are encouraged to ask caring questions about the client's well-being, and to establish clear boundaries and an atmosphere of safety.


7. RESPECT OF CLIENTS:
Jin Shin Do® members respect the client's physical/emotional state, and do not abuse clients through actions, words or silence, nor take advantage of the therapeutic relationship. They in no way participate in sexual activity with a client or a student. They consider the client's comfort zone for touch and for degree of pressure, and honor the client's requests as much as possible within personal, professional and ethical limits. They acknowledge the inherent worth and individuality of each person and therefore do not unjustly discriminate against clients or colleagues.


8. PROFESSIONAL INTEGRITY:
JSDF members respect the standards set by JSDF. They present Jin Shin Do® in a professional and compassionate manner, representing themselves and their practice accurately and ethically. They conduct their business honestly, and do not give fraudulent information, nor misrepresent JSDF or themselves to students or clients, nor act in a manner derogatory to the nature and positive intention of Jin Shin Do®.


9. PROFESSIONAL COURTESY AND LEGAL OBLIGATIONS:
Professional courtesy includes communicating clearly with others and respecting all ethical professionals in speech, writing or otherwise. Registered JSD Acupressurists and Authorized JSD teachers respect trademark (service mark) and copyright laws. They have the right and obligation to use the ® symbol after the tradenames "Jin Shin Do" and "Bodymind Acupressure." and the JSD Encircled Tree Logo. They are asked to identify to JSDF any unauthorized use of "Jin Shin Do" (including the abbreviation "JSD") and of JSD teaching materials (including the JSD numbering system, which is protected under trademark law because it designates "Jin Shin Do" as its point of origin).


10. PROFESSIONAL EXCELLENCE:
Jin Shin Do® members strive for professional excellence through regular assessment of personal and professional strengths and weaknesses, and by continued education and training (including in Jin Shin Do® while actively practicing and/or teaching it).

(Parts of this Code of Ethics are based on the ABMP Code of Ethics, and used with permission.)

(The JSDF Code of Ethics was the basis of the AOBTA® Code of Ethics.)

(revised 4/1/15)

Jin Shin Do&reg Acupressure is not intended for the diagnosis, treatment or cure of disease. It is a relaxation therapy, and a useful adjunct to licensed, qualified medical or psychological care. For any persistent pain or symptom, even a seemingly minor one, the reader is strongly encouraged to consult a medical doctor. When used in conjunction with standard medical treatment, the Jin Shin Do Acupressure technique can assist the healing process by releasing tension, decreasing stress and encouraging a sense of increased well-being.

Return to Homepage
Top of Page




Copyright © 1999 - 2013 Jin Shin Do® Foundation.
All rights reserved.